Products for Wind Turbines and the Aeronautical Industry
Products for the Aviation Industry
Bifrangi produces components for the aeronautical industry, such as spheres of different sizes, in chromium-manganese steel, for low-noise bearings and bearings for spindles. The Company can supply these raw or semi-finished spheres for the aeronautical market.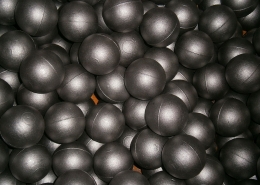 Products for Wind Turbines
Bifrangi manufactures semi-finished gears for the wind energy industry.
It supplies semi-finished products for various gears used for transmitting the circular motion of the rotor of wind turbines to the alternator in wind turbines located in the main wind farms in Europe.